Editor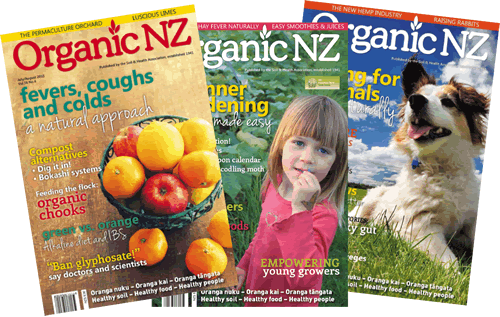 I have been the editor of Organic NZ magazine since September 2008. Organic NZ is the magazine of the Soil & Health Association of New Zealand (established 1941), and is Aotearoa's only magazine dedicated entirely to organics. It covers everything from gardening and farming, to food, recipes, natural health, consumer issues, sustainable living and eco building.
I also edit and proofread books and other documents on a freelance basis for publishing houses, organisations and individuals.
In 1995 I completed a Certicate in Publishing at Whitireia Polytechnic; the course covered all aspects of publishing, including editing. Then I worked for six years at the Otago University Press as the publicist, and began freelance editing in 2004. I love languages and have studied German, French, Japanese and Maori, which has proved useful in my editing work.
My editing services include:
editing, copy-editing, proofreading and indexing books, theses, websites and other documents;
reading and assessing manuscripts.
Feel free to contact me by phone +64 (3) 473 9293 or to discuss any editing work you may require.
Check out Organic NZ's Facebook page »

All nature photos on this website © Philippa Jamieson